Finding the right birthday present for your kid doesn't have to be a costly affair. In fact, some of the most appreciated presents are the ones that come from the heart and stimulate a child's imagination. We've put up a list of 10 memorable and budget-friendly birthday presents that will not only make your child's special day more wonderful but also create lasting memories.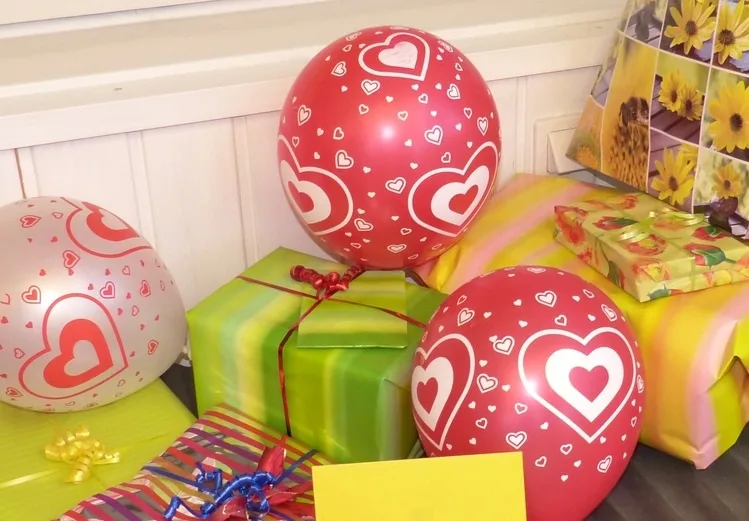 1. Art Supplies: Unleash Creativity
Art materials are a fantastic present for kids of all ages. From crayons and markers for the small ones to paints and calligraphy tutorials for the older ones, art materials inspire creativity and valuable time spent together. Watching your kid discover their creative skills is a gift in itself.
2. Books: A World of Imagination
Books are eternal treasures. Whether it's a musical book for toddlers or an adventure novel for older kids, there's a book for every taste. Consider novels linked to your child's hobbies or even ones that provide insights into different occupations. Reading not only entertains but also broadens perspectives.
3. Classic Movie: Entertainment That Lasts
A great movie is a present that never goes out of style. It's excellent for movie evenings with pals or those rainy days when boredom hits. Choose a movie that connects with your child's age and interests for limitless hours of pleasure.
4. Tool Kit: Bonding with Dad
For older boys, a tool set might be a terrific present. It gives an opportunity for meaningful time with Dad and the ability to develop vital life skills. Building something together may develop a strong father-son relationship and impart practical lessons.
5. Beads: Sparkling Creativity for Girls
Beads are a source of unending delight for older girls. Offering a range of colors and forms, beads are great for producing jewelry and other ornamental products. Watch your young princess build exquisite accessories while experiencing hours of enjoyment.
6. Baking Adventure: Sweet Treats for the Gourmand
For the young gourmet, a roll of sugar cookie dough, coupled with cookie cutters and a rolling pin, may lead to hours of culinary delight. Kids adore preparing and sharing homemade cookies with family and friends, building beautiful memories along the way.
7. Gardening Kit: Nurturing Nature Lovers
For the nature-loving youngster, a gardening kit is a terrific present. Provide tiny pots, planting soil, seeds, and a plastic watering can. Caring for plants, seeing them develop, and interacting with nature can be a rewarding and informative experience.
8. Disposable Camera: Capture the Moments
A disposable camera may offer an added dimension of excitement to the birthday celebration. If your budget permits, add a little photo book, generating quick and physical memories of the event. Encourage your youngster to snap photographs during the day and relish the events afterward.
9. Basket of Fun: Diverse Delights
Assemble a basket of affordable yet fun goodies. Silly putty, a water cannon, a deck of cards, sidewalk chalk, and more may go inside the basket. Customize the contents for boys with small vehicles and for females with hair accessories. Top it up with candy or a pez dispenser for more fun.
10. Gift of Time: Precious Memories
One of the most precious presents you can offer is your time. Treat your youngster to a wonderful day out, complete with lunch, a movie, and shopping for a present of their choosing. The memories produced during this quality time will be remembered for a lifetime.
In conclusion, the finest birthday presents for kids don't have to be pricey. Thoughtful and innovative presents may have a lasting influence on a child's heart and create memories that they will remember. Whether it's cultivating their creative side, extending their horizons via reading, or just spending quality time together, these gift ideas are guaranteed to make birthdays even more meaningful.
Read also: Fun and Educational: 10 Indoor Games to Keep Your Kids Busy
Read also : Positive Parenting Techniques 101: A Comprehensive Guide to Transform Your Effective Parenting Journey
Read also: Raising Confident, Compassionate Children through Gentle Parenting